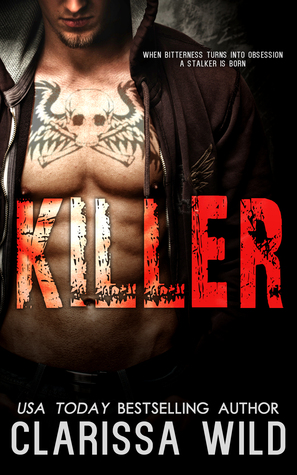 This is a prequel to the Dark Romance Standalone STALKER.
Some secrets are meant to stay hidden …
Secrets could kill you. My husband is the prime example.
I'm a trophy wife. Someone's prized possession, just there to be pretty. My dreams were pushed aside for his. Until one fateful night, one chance encounter, all his dirty secrets were exposed.
And then my supposed husband is killed.
I should be sad, but all I feel is anger. My husband is a lying, cheating bastard. And if that isn't bad enough, I'm now the prime suspect for his murder.
Only his brother believes I'm innocent, and in his support, I find relief. However, I will find the real killer and bring him to justice ... before he tries to end my life too.
WARNING: This book contains strong language, explicit situations, and disturbing content.
I flew this story, I have always enjoyed this authors writing style, how she can make them sweet to the darkest sexiest story you have ever read before. It's truly breath taking. I loved everything about this story, the sex, the secrets, hmm the mystery that I really didn't know was there until the final few chapters that really knocked me on my butt. lol This 2 person POV story left my head spinning and me craving and wanting more, of course it's a short story that only lasted a few hours at most. It's well worth the read, the words are just amazing: hell the whole story is amazing. I really like how the characters emotions are not on their sleeves for once, they make you work to figure out how they are feeling which is a big relief. It's a MUST READ kind of story. I know it's worth a read over and over again. It's the writing from the author she hooks you in and keeps hold no matter what and it's a great feeling to be able to become lost in her writing.
***I received this story for free in exchange for an honest review***