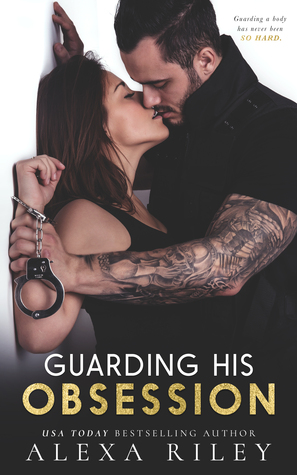 When Drake Hart's security team is hired to find a stalker, he has no idea what's in store for him. However, the day Zoey Lewis' picture lands in his lap, there's nothing he won't do to save her. He's always been quiet and shy, but seeing her changes everything.
Zoey is missing a filter when it comes to interacting with people. She's used to being lost in her computer and being taken care of by her sister. She's an oddball, and people find it hard to deal with. But when Drake Hulk-smashes his way into her world, she doesn't feel so out of place.
When Zoey is threatened and needs protection, will Drake save the day? With a body like his, all signs point to yes!
Warning: He owns a security firm. She's a little nerdy. It's a classic trope and a recipe for sugary-sweet erotica!
Nothing normal about this story. I really enjoyed it. This was way different then the other stories I have read from Alex, this time around seemed more real more in common with us in real life. Alexa really did an amazing job with this story it's out of this world great. Nothing to not like about this story that's for sure. The amount of details in this short story are told with so much care to the story itself and the reader. The characters are amazing and just full of life and love. I couldn't get over how much I'm truly like the main character Zoey. Drake Is this alpha male that falls in love at first sight, he's caring, strong, and very much all alpha and hott. He knew what he was getting into before the love even happened. Zoey, this strong and very open minded female not afraid to say what's on her mind and who listen's it's who she is(I love that about her). Those 2 characters meet for the first time and I couldn't help but laugh the whole time, I was dying on the inside with how much fun they are right away. I knew by the third page that I was going to love this story, see I can't help but not love Alexa's writing it's always full of life and humor along with love and realty of the characters. MUST READ 2 person POV story. I thought at first it was going to go in a different route but boy was I wrong on so many levels I can't even begin to count them all. This was a feel good story full of life, laughs, love, and hot sex enough to make you blush like crazy. You can't help but fall in love with the story and the characters over and over again. It's a real page turner of a book one that leaves your head spinning and surprising enough as much as I so could go for more of the characters the way it ended was wonderful in every way I wouldn't change anything about it. The fast pace and the writing really make this story flow and makes it one hell of a breeze to read. I do want more but I'm content with how it ended and my craving for more normally is their but faint only. lol hopefully that makes sense.
***I received this story for free in exchange for an honest review***