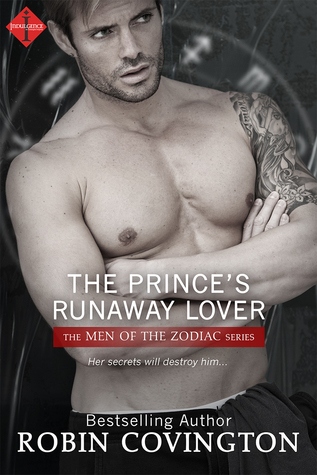 Crown Prince Nicholas Lytton was never supposed to be ruler of Callanos. He was the "spare to the heir," pursuing a decadent life of the rich and royal—extreme sports, physical pleasures, and glorious irresponsibility. Until his brother died. Now Nick is to be coronated king, and no one believes he's ready.
The best way to secure his crown is to do the unthinkable...find a queen.
While Isabel Reynolds works in the palace gardens, she has no desire to draw the attention of the way-too-flirty, would-be king. For she's not the woman everyone thinks she is. Even if she wanted—or was tempted by— the promise of love, it would only end in disaster. Because while Isabel may be able to catch a king, her secrets would only destroy him...
Wow So it took me longer then what I thought to read this. It's not that it's enjoyable I just found myself having a hard time getting into it. I'd say it really takes a hand full of chapters to really get into the grove of reading. Once you do get into it, you tend to find it's hard to stop. I did get an almost feel for what royal family which is really cool if you ask me finally reading a story like this is a whole new thing to me. The romance was amazing and the chemistry the characters had was another great thing. What turned me away the most was the fact it took forever to get to the point and didn't really say who's POV your reading from and that switches off and on right in the middle of some pages. I also kinda felt this was a repeat romance thing boy falls for girl, girl runs, boy chases. I've read a lot of those. I did however love the hard to get Isabel and of course the drop dead sexy King Nick. I also really liked the ending a lot how sweet it came to be and how the last few chapters was brought out the most darkest secrets of all. I was blown away. I'd give this 3 1/2 stars only to the fact it took a really hard to get into and just seemed to go on forever and ever. don't get me wrong the words on the pages was great, it's getting the story out that took to long. I think not enough details where here in some areas and just enough in other areas to get the page turned all in all it worked out for the story.
***I received this story for free in exchange for an honest review***