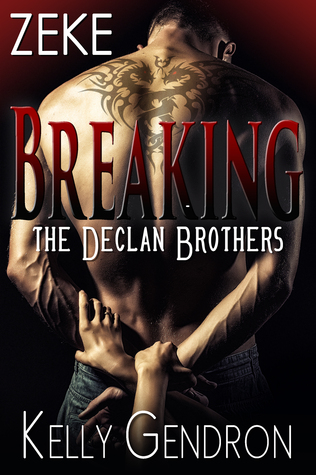 "Some guys call, some date, and some guys, they might even get married. But, sweetheart, I ain't any of those guys..." ~ Zeke Declan
Every girl in Galveston County knows about Zeke Declan's rules and has agreed to them or is considering them.
Rule #1 Don't call him. He'll call you.
Rule #2 He doesn't date.
Rule #3 No sleepovers.
Rule #4 Absolutely, no virgins.
When a couple friends talk me into going back to their hometown in the Bayou for the summer and challenge me to break "the best damn lay in Galveston County" along with every single one of his ridiculous rules, I'm confident that I can get the job done. I'm no stranger to men. I have five older brothers. I'm a teacher and I'm used to being around rebellious teenagers. However, Zeke Declan is definitely not someone that I could have prepared for. He's not a testosterone-fueled, immature boy. He's a confident, arousing, playful, and mind-melting man. But, behind that sexy charming smile, I know he's hiding a secret. And, in order to break him, I'm going to need to find out what it is...
Never thought I would have been so sucked into a story as much as I was with this one. After reading about Jax and Slate I was so ready for Zeke, hell more then ready I was super excited to read about him and to get to know him that I was shocked that it was Lurlene doing all the talking and not Zeke I was much more amazed at how the interaction between the two has happened and even more shocked when everything I thought would happen was the complete opposite in fact it was much much better. Even if I do get a somewhat repeat or at least a small summary of the other 2 stories as it does go back to them in some parts and others it's just wow. Lurlene comes on vacation with her friends to break out of her shell, quite, smart and beautiful sums this teacher right up. Zeke the alpha male, sweet man, demons, and a man whore like nothing before. The 2 of them together is like fireworks going off. My question for you is do you think she broke him? I guess you'll have to read this 1 person POV story met new people and enjoy tons of laughs and love along the way. Fighting the past and over coming things is not always easy. The journey that they took was once in a lifetime thing and really enjoyable to the end. Must Read love story!!!! The details of this story are amazing, the writing even better the words really pop out at you and encourage you to read them faster and faster even if you don't want to.
My Goodreads Review
My Rating
***I received this story for free in exchange for an honest review***